Ultrasonic Probes
ZBM ULTRA produce very wide range of ultrasonic probes. Basic kinds of probes are:
normal probes,
double-transducer probes,
angle probes,
special probes for scanner,
special probes Tandem - for flat surfaces or profiled to pipe's diameter,
custom-made.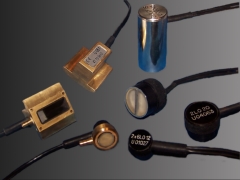 Normal probes are most commonly used in the industry. Their range of application is very wide (ex. thickness measurements). They can be used for testing the entire range of materials from steel and other metallic materials to non-metallic and composites.
Construction of doubletransducer probes eliminates dead zone which is in many applications significant advantage in relation to normal probes. This advantage is especially important in small thickness measurements and testing or ina case of materials with high attenuation (composites, cast iron).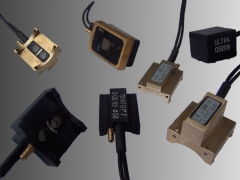 Probe for scanner has two transducers. One is responsable for testing and second is a receiver of surface (Ryleigh) wave. Thanks to that construction, along with CUD flaw detector, map of detected flaws (unique feature of CUD) - Sonogram can be drawn.
Tandem probes achieve high proportion signal to noise which provides high repeatability of examinations. Tandem probes, along with IBUS-TD instruction, are designed for testing thin welds 2-8 mm. The usage of DAC curves unify weld valuation and provides important limiting the number of necessary calibration blocks.

All probes can be supplied with the water-coupling wedge or without it, in casings made of: aluminum (blacken), brass, stainless steel, teflon, plastic or other requested material.

Brochures for download:


Normal probes
Double-transducer probes
Angle probes
Special probes for scanner