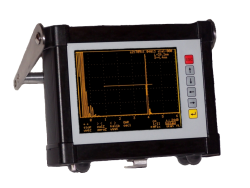 Digital ultrasonic flaw detector CUD is designed for materials and devices testing, thickness measurements and tightness monitoring. Digital structure of flaw detector CUD is highly integrated with modern computers. Software is highly specialized and provides typical applications of CUD and special objective applications fitted to customers requirements. Software is constantly evaluated and its new versions are offered to CUD owners. Ultrasonic flaw detector CUD allows performing all typical kinds of weld joints examinations according to standards and procedures.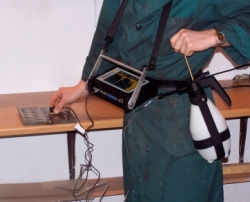 Beside CUD flaw detector has many helpful features:
automated time base,
flaw valuation according to DGS-OWR-AVG diagram or DAC curves,
embedded probe catalogue,
embedded material catalogue,
storing testing results,
probes calibration,
storing many CUD settings ex. for thicknes measurement, weld testing, etc.